I can't believe my summer break is almost over. Two more weeks and it will be school time again. Where did the time go for this teacher?!? Well since our county is full steam ahead with technology this year I wanted to share my 3 go-to apps for reading, logic, language, creation, and math for 2nd graders.
Well here goes and I hope you find my list helpful!!!
Reading Apps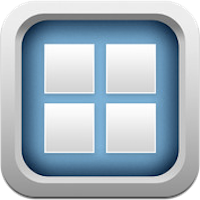 Accelerated Reader: Great for taking AR tests and checking for comprehension.
Storia: Great for reading and listening to ebooks.
Bitsboard: Great for learning vocabulary, learning to read, and much more.
Logic Apps
5 Dice: Great for putting those math skills into action.
River Test: Great way to wake up the brain and think outside the box.
Blue Block: Great logic game for all levels of learning.
Language Apps
Spelling City: Great for spelling and vocabulary review.
Opposites: Great review of antonyms.
Jumbled Sentences: Great review of sentence structure.
Creation Apps
Tellagami: Great for making videos through the use of personalized avatars.
Popplet: great for making graphic organizers.
iDiary: great for daily journals.
Math Apps
FlashToPass: Great flashcard review of math facts.
Math VS Zombies: Great game for addition review.
Math Slide Addition/Subtraction: Great review of math facts
There's my list. I hope you enjoy. Feel free some apps you find helpful in your classroom. Have a great rest of the summer!